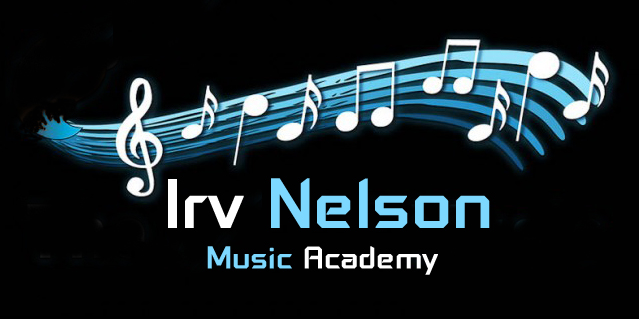 My students have more fun!
Selecting a Piano:
the instrument is important!
A good instrument is extremely important for developing finger strength and proper technique on the piano. Unfortunately, many of the keyboard instruments that families have in their homes are unsuitable for learning piano. I cannot overstress the importance of having an appropriate instrument.

ACOUSTIC OR DIGITAL / ELECTRONIC?

A question I am often asked is whether a real piano is better than an electronic piano or keyboard. Ten years ago, the answer was "a real piano." But with advances in technology in recent years, the balance has tipped. Today, the answer is, "it depends."

An electronic instrument has several significant advantages over an acoustic piano. First, it is always in tune. Real pianos need to be tuned at least once a year, even if they are not moved. And some pianos go out of tune again fairly rapidly, perhaps even a couple of weeks after an expensive tuning. Unfortunately, tuning the piano is not a high priority in many homes, and most pianos played by piano students throughout the country are badly out of tune. I believe that playing every day on an out of tune piano harms the student. At a minimum, it makes the piano less enjoyable to play. But I suspect it may also desensitize the student to pitch and may actually damage the ability to hear pitch and to tell when a note (including their own singing voice) is out of tune. For this reason alone, a quality electronic instrument would be a more practical choice for most families. Second, quality electronic pianos have better actions than do many ďrealĒ pianos. Frankly, the action found in most spinet, console, and upright pianos isnít very good. (I have personal experience with this. When I was a young piano student, my parents purchased a small spinet piano that had such a light action that my fingers did not develop enough strength and I had problems whenever I played another piano.) The third advantage of an electronic instrument is that it can be turned down in volume, and can even be used with headphones, which is helpful in many family situations where others are trying to study. If closed-ear headphones are used, they also help the student to concentrate on the piano and not be distracted or disturbed by TV, other people, and noises in the room. The final advantage is that an electronic instrument can be easily moved without damage, which is a huge plus in todayís mobile society. The bottom line is, a good electronic piano is more practical and economical for most families than are most used acoustic pianos in comparable price ranges.

On the other hand, if the choice is on the upper end of the price spectrum, between a Clavinova-type electronic instrument versus a grand piano, the grand will usually win. There is nothing quite like playing a real grand piano. Of course, there are some really bad sounding baby grand pianos out there, too, especially on the used market. (I have played a few grand pianos in my life that were even worse than my parentsí spinet!) But if itís a choice between a relatively new Yamaha or Steinway (or even a Kawai) grand piano versus a Clavinova, in most cases I would recommend the grand.

WHAT TO LOOK FOR IN AN ELECTRONIC PIANO

If you decide on an electronic instrument, you need to be aware that the vast majority of electronic keyboards sold in the USA are not musical instruments at all, they are merely toys. There are three things that are critically important when buying a digital piano:

1. A weighted hammer action. This means it feels like a real piano when your fingers press the keys. Most electronic pianos do NOT have a weighted hammer action and are NOT suitable for learning piano. Not for beginners, not for advanced students, not for children, and not for adults. If you have one of these keyboards with spring loaded plastic keys that have no resistance when you press them, I would advise you to get rid of it. List it on KSL.com for half of what you paid for it and be overjoyed when someone takes it off your hands.

2. 88 keys. This is not critical for beginners, but after youíve been playing for a year or so, you will regret not having purchased a keyboard with a full 88 keys.

3. An authentic, full, rich, grand piano sound. If you enjoy the sound, you will play it more frequently and for longer periods of time than if you donít. It is worth the extra money to get one that sounds good.

Thatís it. Nothing else is important. Having a sequencer, prerecorded songs, automatic chord playing, 100 different sounds, a fancy LCD screen, and lots of LED lights and gizmos will not help you or your child learn to play the piano more quickly or better. In fact, in my experience, they may actually do the opposite, as the student will spend his or her practice time goofing around with the sounds instead of practicing. Youíll pay a premium for these features, and if youíre on a tight budget, itís a waste of money.

RECOMMENDED ELECTRONIC PIANOS

Until recently, the only way to get the three important things (weighted action, 88 keys, and good sound) was to spend a lot, either on a quality acoustic piano or on a high end Clavinova. This has changed in the last five years. There are now two manufacturers that offer stripped down instruments for home use that fill the three requirements adequately.

My personal favorite in the $500-ish price range is the Yamaha P-115 (below left). It lists for $1200, but in response to Casioís pricing, Yamaha has dropped the price and you can now purchase a brand new P-115 for as low as $600, which is an absolute steal for an instrument of this quality. The stand that is made for it is an extra $100, or you can just use an inexpensive universal "X-stand" (I recommend the On-Stage X stand that sells for about $50.) Another excellent option is the Yamaha P-45, which looks almost identical to the P-105 but has an older sampling technology, smaller speakers, shiny instead of textured black keys, less intuitive controls, and other differences. Priced at only $450, it is a bargain, but I personally feel the improvement in tone and other features is worth the extra $150 to get the P-115. (LINK HERE to watch a video comparing these two instruments.) Both the P-45 and P-115 have Yamaha's "Graded Hammer Standard" weighted action which is surprisingly good for this price range. The P-45 would be a fine instrument for beginning student, and the P-115 for an intermediate student. They are carried by The Book Table in Logan and one or the other of these is usually in stock. If they don't have the one you want, I highly recommend Sweetwater.com, which I have found to be the best music equipment dealer in the country, with the lowest prices, fastest free shipping, best customer service, and best instrument repair service. If you call them instead of ordering online, you'll be speaking to a real musician, with real experience and knowledge, who can give you advice and help, not just someone at a call center who knows nothing about pianos.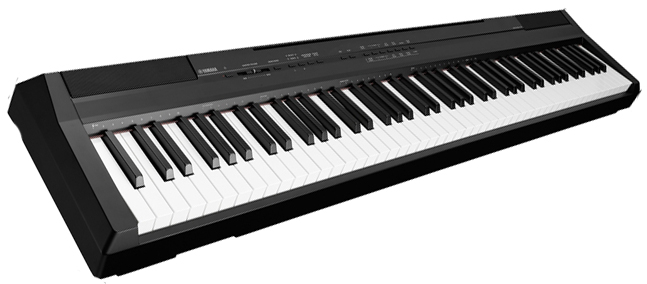 Another option is the Casio Privia PX-150 (above right). It can be purchased new from all the big online dealers for $500 with free shipping. For an extra $50, you can get the stand thatís made for it. There's nothing wrong with the Casio but I personally think the Yamahas have noticeably better sounds and actions.

Unfortunately, all of the pianos in this price range come with terrible sustain pedals. I recommend that you spend an extra $20 and get a decent pedal. The best one Iíve found is the M-Audio SP-2, which can be had for $17 from Amazon (with free shipping on orders over $25) or for $20 on Ebay (with free shipping).

If you are searching for a used electronic piano on a tight budget, watch out. Most of the lower priced ones that you will find on KSL.com, CacheValleyDaily.com, and CraigsList.com do not have a weighted hammer action, and are complete garbage. The only ones that I can recommend at least half-heartedly are the predecessors of the Yamaha P-45 and P-105: the Yamaha P-85, P-95, and P-105. They were good instruments in their day, and my guess would be that a fair price for ones in decent condition would be $200 for the P-85, $250 for the P-95, and $300 for the P-105. But the prices for new ones have come down so far from where they used to be, and also the quality of the actions and the sounds have improved so much, that in my opinion it is worth the difference in cost to get a perfect new piano with a warranty.


VERY HIGHLY RECOMMENDED

If you have an intermediate or advanced student in your home, and want an instrument that will allow him or her to reach their potential, you are going to need to spend over $1,000. Before you have a heart attack, remember that in past decades, after adjusting for inflation, families with piano students had to spend around 10 times that much money for a console piano. Even today, when compared with the cost of acoustic pianos, harps, strings, brass instruments, woodwinds, etc., $1,000 is not an unreasonable amount to spend on a child's instrument.

In the $1,000 price range, I highly recommend the Yamaha P-255 (below) or its predecessor, the P-155. These are some of the best piano bargains available today. They are state of the art instruments with a fantastic action that feels almost identical to a real concert grand piano, including that the keys of the lower notes have a heavier touch than the keys of the higher notes. The white keys are made of imitation ivory and have a great touch that does not stick to the fingers, facilitating fast playing. The black keys have a slight texture, so they feel like wood keys instead of slippery shiny plastic. They have 4-layer sampled piano sounds, including the sound of sympathetic string resonance when the pedal is depressed, and key off samples that sound like the dampers coming down on the strings as a key is released. The polyphony is huge, and the musical expression is excellent. This is exactly the same action and sampled sounds as Yamahaís newest top of the line Clavinova CLPís ($2,600-$4,200 digital pianos) and Clavinova CVPís ($6,000 and up keyboards). The P-255 comes with a decent sustain pedal, and if you get the stand for it you can also order a three pedal option that works like a real grand piano's three pedals. (LINK HERE to see a video comparing the P-255 to the P-105.)

The P-155 is the piano Irv uses for teaching and for performing. If you put on headphones and close your eyes, this instrument is almost indistinguishable to the fingers and to the ears from a Yamaha 9 foot concert grand piano. The P-155 has been superceded by the P-255, which is available for $1,300. If you can find one on the used market, the P-155 is an equally excellent instrument for under $1,000. If you have a serious piano student who is at an intermediate or advanced level, and you can't afford a Clavinova or a real grand, then this is the piano you need.




If you have a bigger budget and want a nicer looking piece of furniture in your living room, but still want an electronic instrument, the Yamaha Clavinovas are the best high-end electronic instruments on the market. Most of them are elegant looking, and most of them are also good musically. Those that have been made in the last five years have particularly good actions and sounds. These instruments are a lot of fun and I am not opposed to them if you can afford the extra cost. But just be aware that youíll pay twice as much for a used Clavinova as youíll pay for a brand new P-255, even though the P-255 has exactly the same keyboard action and piano samples as a new Clavinova. So the difference in cost is for beautiful woodwork and technological bells and whistles such as touch screens and tons of non piano sounds, not for better piano sounds and action. My only caution is that in the upper end of the Clavinova price range, you might want to consider looking for a real acoustic grand piano, instead.

Used Clavinovas are a mixed bag; some are great, others not so much. Age and condition are important factors, and technology keeps improving. If the instrument is more than five years old, I don't recommend it. It will not have as good of an action or sound as a P-155/255.

For students who want to perform in public, either as solo artists or in bands, the P-115 would be an amateur level instrument, and the P-255 would be an entry level pro instrument, but Yamaha's "CP" line of professional level portable keyboard instruments would be much better. The CP line of keyboards have no music stands nor do they have any internal speakers, so they must be played through an amplifier or PA system (the CP-300 is an exception). What they do have is a huge selection of different very-high quality piano samples and also samples of other instruments such as vintage electric pianos, organs, synthesizers, etc. The Yamaha CP models sell for between $2,000 and $5,000. The Roland RD-2000 is also an excellent professional stage piano that sells for $2,500. Some of the the Yamaha CP and Roland RD models are carried by the Guitar Center in Salt Lake (Taylorsville) (not the one by Hill Air Force Base). Before making a decision, try them out for a couple of hours, comparing them side by side.

ACOUSTIC SPINET, CONSOLE, and UPRIGHT PIANOS

I'm becoming less and less of a fan of non-grand acoustic pianos. Today's electronic pianos pretty much have them beat on the quality to price ratio. Acoustic pianos look nice, and some of them sound great, but quality used ones still cost as much as a new Clavinova, and new ones are even more expensive.

I recommend that you avoid spinet pianos altogether. A used console piano in good condition will run between $2,000 and $3,000. An upright will cost $1,000-$2,000 more than a console. A new piano is approximately double the price of a used one. Summerhays Music in Salt Lake City (Murray) usually has an excellent selection of used pianos in the basement. The Piano Gallery is right next door and also has some. If this is the route you choose to take, I would be happy to check out the piano you are considering before you purchase it. There is a HUGE range of quality in both action and tone in these instruments.

ACOUSTIC GRAND PIANOS

If money is not an issue and you want the ultimate instrument, talk to me about acoustic grand pianos. There is nothing that can compare with playing a quality grand piano. Used ones are plentiful and there is usually a good selection at Summerhays and Piano Gallery. A used 5' baby grand will cost approximately $5,000 to $10,000, depending on the brand and the condition. Used 6' grands are typically in the $10,000 to $15,000 range, with good brands (Yamaha C3 or Kawai RX-3) on the higher end of that range. A 6 foot Steinway Model A will cost you 3-4 times that much. As with non-grands, new pianos are approximately double the price of the same piano used.

Not all grands are created equal, even within the same price range. Donít let a salesman talk you into an expensive piece of junk. Case in point: the Fazio in USUís Performance Hall is the most expensive piano in the valley, but nobody can stand to play it; all the concert pianists HATE it! Some salesman convinced the ladies who donated the money that Fazio was better than Steinway, but they never bothered to talk to any concert pianists to find out whether that was true! Likewise, the used piano market has a wide range of quality. Don't buy a used piano just because it seems like a good price. Let me help you select an instrument in your price range that you will be happy with for life.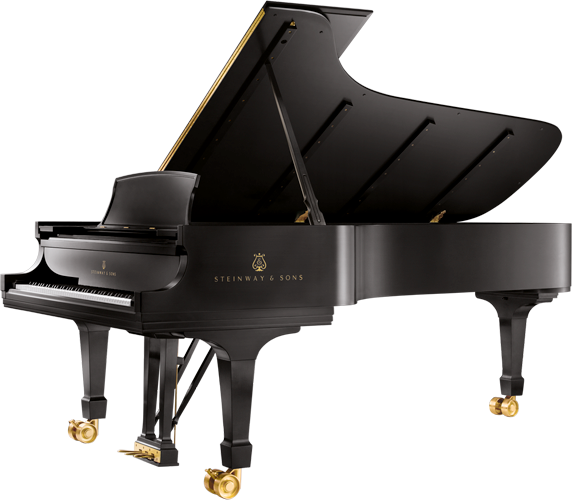 The best piano in the world: the 9' concert grand Steinway D ($125,000)

BOTTOM LINE

Regardless of your budget, hereís the bottom line: 1. Donít let your child practice on an electronic piano with a spring-loaded, soft-action keyboard. A weighted hammer action is essential for students to develop finger strength and proper technique. 2. Donít let your child practice on an out of tune acoustic piano. At a minimum, listening to out of tune notes makes practice time less enjoyable. At worst, it may damage the studentís developing musical senses.
If you have an acoustic piano, get it tuned at least once each year.


IRV NELSON MUSIC ACADEMY HOME

CONTACT INFORMATION
acoustic vs digital vs electronic vs upright vs console piano pianos keyboard how to choose between which should i buy for beginner